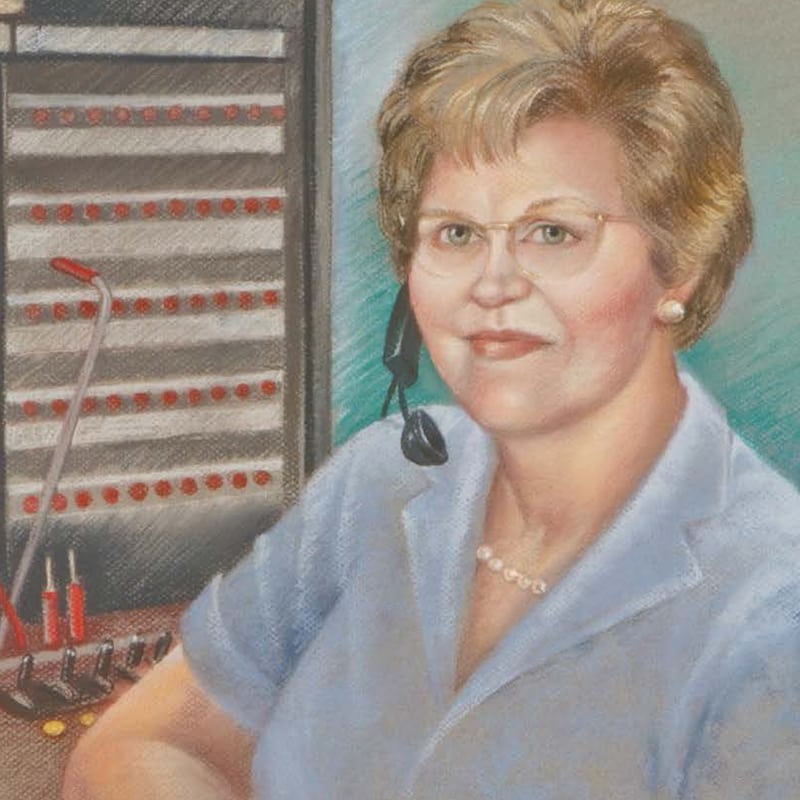 Answerplus is a privately-owned company with four branches:
Answerplus Hamilton
Answerplus Montreal
Answerplus Toronto
Answerplus Edmonton
A Tribute to Dolly
Our heritage is strong. In 1961, on a shoestring budget of just $800, Dolly Lloyd opened Professional Answering Service (now Answerplus), in a 9 X 9 room in downtown Hamilton. Having invested everything she had, Dolly had no choice but to staff the operation totally on her own, and so it was that this tiny office became her home for the next six months, until she was able to hire her first operator. She had all the necessities: a bed, a cooler, a single burner hotplate, her potty, and of course, her switchboard. What Dolly lacked in financial resources, she more than made up for with her sparkling telephone personality, and the unparalleled service she provided to her callers.
Dolly's approach to her business was unconventional but it worked. She recognized that in order to provide the best service to her customers, she had to put her operators first (the voices of her customers), her customer's callers second (the judges of her success), and her own customers third!
Dolly's goal was to make every caller feel like it was their one phone call that made her day, so it was only natural that as she began hiring, Dolly only hired people with great voices and outstanding telephone personalities.
Today, that benchmark stands as the foundation of Answerplus.
Dolly passed away in 1972, but her Son Paul and her Granddaughter Dana continues to operate Answerplus with the same guiding principles as her Grandmother before her. Since then, the company has expanded to serve customers across North America.