Our Customers Come Third
At Answerplus we believe that in order to provide our customers with the highest level of service we must put them last.
As the voice of our customers, our Customer Service Receptionists (CSRs) or Virtual Receptionist as they are often referred to, come first. They must be treated fairly and with dignity, given the training and tools to do their job, they must be compensated well, encouraged, coached and supported.
As the judges of our success, we put our customer's callers next in line. Our value to our customers can only be measured by our response time, accuracy, courtesy, and overall service to their callers.
Finally, we are dedicated to treating our clients honestly, fairly and ethically, ensuring that our rates are competitive and that we always deliver on our promises and commitments.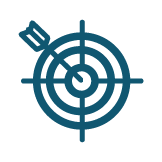 Our Core Purpose
To become a seamless extension of our client's business by delivering a warm and professional response to their customers, elevating their business performance and fostering growth.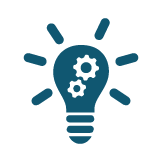 Our Core Values
Respect and admire the people we work with.
Wow the caller.
Think like the customer.
Be passionate about making a difference.
Continuous and never-ending improvement.
Set the bar high!
Our Guiding Principle
Always do the right thing, regardless.